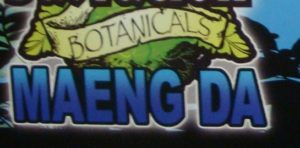 Krave Maeng Da
Maeng Da Kratom in stock at Darkside Redding and Red Bluff California.
Maeng Da Kratom Benefits
Some people have experienced and found Maeng Da to be a stronger Kratom. That is as compared to the others. While others have reported no change or difference. Kratom is taken in small sized dosage it affects are stimulating in natures. Thus it makes you feel more alert, vigilant and awake. Many users have also stated the following in their reviews. That after taking Maeng Da  they were able to concentrate more and better while they processed more information in their brain with fewer efforts. It helps the person in increasing productivity and experience less tiredness when working with exercises that stress you mentally like studying or working.
Maeng Da Kratom
Maeng Da is the hereditarily engineered imitative of the Thai Kratom tree. It is not for having high alkaloid content that is an archetypal strain. This Mitragyna species plant is started to display great stability in its growth.Also it is less vulnerable to changes that occur due to seasonal fluctuations. The leaves of Maeng Da Kratom have a darker color. This is as compared to the other Kratoms and turns into a green shade in the form of grounded powdered or crushed leaves. While there are not a lot of studies on this subject.  Mitragynine,  7 hydroxymitragynine, and mitraphylline active components as compared to the other varieties.
The Darkside (Redding, CA.)
(530) 246-1773
The Darkside (Red Bluff, CA.)
(530) 527-9700
Maeng Da is touted as the strongest variety of Kratom available today. With a potent mix of mood and energy enhancing effects. Many customers say it makes for an excellent energy booster when taken in the morning and can help you get motivated and feel more clear-headed all day long.
People who are experienced with Kratom will tell you that this is the highest quality grade available, with more activity than the average leaf. Some new users may find it to be too stimulating and may prefer to blend it with other strains to balance out the effects. 
More About Maeng Da
 Maeng Da is a genetically engineered derivative of the Thai Kratom tree. And noted for having higher alkaloid content than its archetypal strain. Also to be less susceptible to changes in the environment and seasonal fluctuations.Which translates to a much greener color in the crushed leaves or ground powder. Reported that Maeng Da contains more of the mitragynine.
Maeng Da Effects
Some people find Maeng Da to be significantly stronger than typical Kratom leaves. While others may only notice modest differences or no change at all. Also when consumed in small to mid-size dosages, Maeng Da is very stimulating in nature. It also can make you feel more awake, alert, and vigilant. Many user reviews say that it helps them to pay attention and concentrate better. Thus while seeming to be able to help process more information in their brain with less effort. It can help you to increase your productivity and experience less fatigue. When working, studying or engaging in other mentally draining exercises.
The Darkside (Redding, CA.)
975 Hilltop Dr
Redding, CA 96003
530-246-1773
The Darkside (Red Bluff, CA.)
1068 South Main Street
Red Bluff, CA 96080
(530) 527-9700
Connect with us on Facebook Redding – Red Bluff 
The Darkside Blown Glass Pipes
We have been in business for 36 years now. The Darkside offers blown glass pipes, bubblers, stemless bubblers, inline bubblers and quartz bangers. We have Three stores to serve you, one in, Redding, California, And nother in Red Bluff, California. Additionally you can find inside out blown glass pipes, one of a kind heady pieces. Silver and gold fumed color changing blown glass pipes. Heady Glass Bongs. zippos, briar wood pipes, flags and more than you can imagine! We are the largest smoke shop for hundreds of miles.